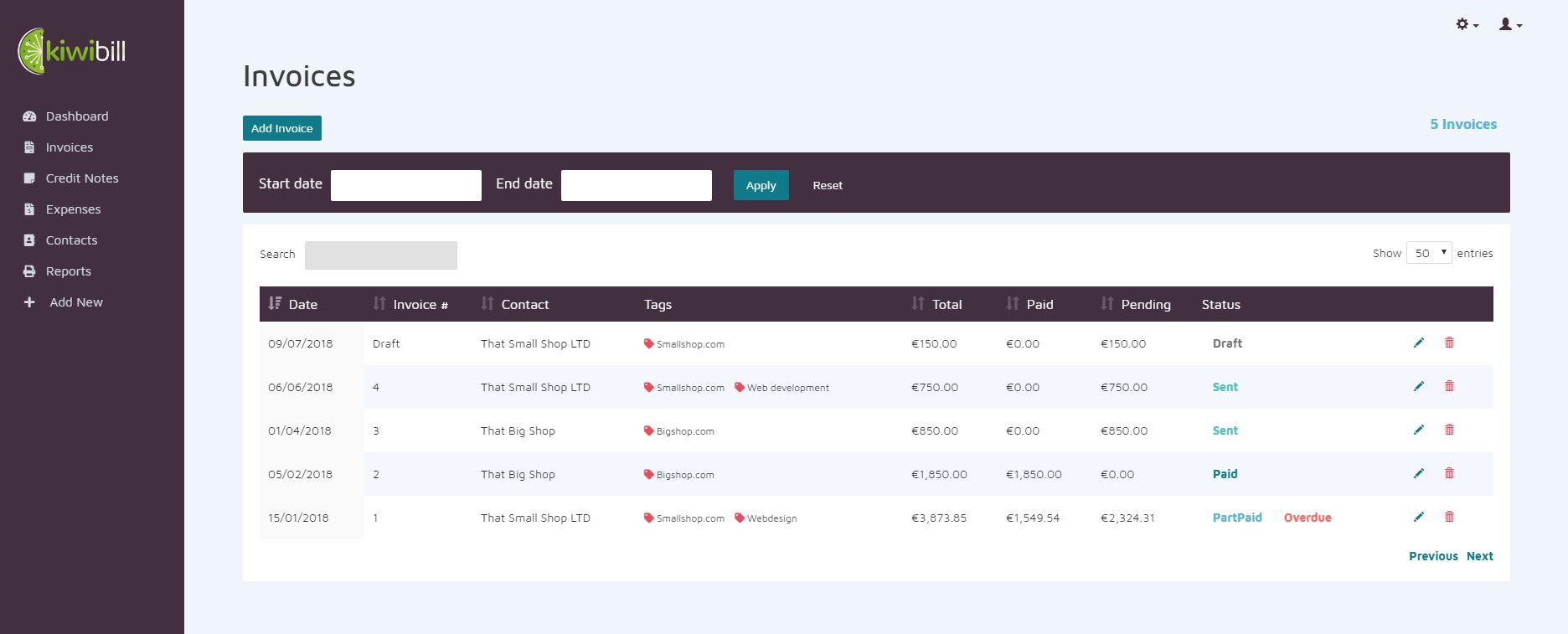 Kiwibill is the simplest, secure way to invoice customers. It's developed for small business owners, freelancers, creatives and sole traders who need to quickly send invoices and don't want to waste time learning about complicated accounting software.
We're here to help you get your finances out of your way.
With powerful business reports and summaries, you'll always know where your business stands. Save time, stay organized and focus on growing your business.
No hidden fees, limits or extra paid functionality
There are no restrictions on the number of Invoices that you can send, or the number of contacts that you can have in Kiwibill. We want you to freely use and enjoy our service, withour worrying about exceeding the limits. All is included into one price package, with a fair use policy. What you see is what you get.